Onto the third network....Fox!
Wayward Pines
From
M. Night Shyamalan
, this one could go either way for me. I do like some of his work, but others were not fun to sit through! This one looks and sounds a little
Twin Peaks
, which, again, could go either way. The fact that its a 10 episode 'event series' implies (to me at least) that the network are already preparing to defend this. If it flops they can say that it was only meant to be one season anyway. If it succeeds, they'll renew it and they can make out the ratings called for another season. See, covered either way! Anyway, this is about US Secret Service Agent Ethan Burke, played by
Matt Dillon
, who is investigating the disappearance of 2 agents in a mysterious small town. It has a stellar cast but I will reserve judgement on this one....
Matt Dillon
as Secret Service Agent Ethan Burke.
Carla Gugino
as Kate Hewson, Ethan's former lover and one of the missing agents.
Melissa Leo
as Pam, a nurse at Wayward Pines Hospital.
Terrence Howard
as Sheriff Arnold Pope.
Toby Jones
as Dr Jenkins, a psychiatrist as Wayward Pines Hospital.
Reed Diamond
as Harold Ballinger, a toymaker.
Shannyn Sossamon
as Theresa Burke, Ethan's wife.
Charlie Tahan
as Ben Burke, Ethan and Theresa's son.
Tim Griffin
as Adam Hassler, Ethan's boss.
Juliette Lewis
as Beverly, a bartender who bonds with Ethan.
Gracepoint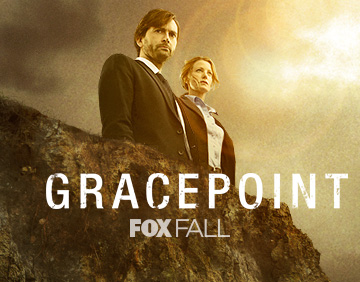 Airing on Thursday October 2nd in the US. It will be show sometime in autumn on ITV in the UK.
Also known as (in my house at least) 'the pointless remake of
Broadchurch
, with a pointless name change and the audacity to drop
Olivia Colman
'. I dislike American remakes of great British shows. They just don't work as well. Don't get me wrong, I will watch
David Tennant
in anything, quite literally. I am a huge fan, but this one is already bugging the crap out of me and its not even been on yet! At least its written by the same person,
Chris Chibnall
. I assume the storyline will be the same, young boy murdered in a sleepy small town. Really, what was the point of remaking it??
David Tennant
as Detective Emmett Carver.
Anna Gunn
as Detective Ellie Miller.
Michael Pena
as Mark Lasseter.
Kevin Zegers
as Owen Burke.
Nick Nolte
as Jack Reinhold.
Jacki Weaver
as Susan Wright.
Kevin Rankin
as Paul Coates.
Mulaney
I don't know much about this, nor do I know much about its creator and star
John Mulaney
. I love comedy though, and it has some good castmembers so I'll give it a look. This was passed over by NBC, then Fox picked it up with a 6 episode run, It has now been given 10 extra episodes, so Fox seem optimistic. Its about a comedian living in NYC, who gets a job with a renowned comedican.
John Mulaney
as John.
Nasim Pedrad
as Jane, one of John's roommates.
Seaton Smith
as Motif, John's other roommate.
Zack Pearlman
as Andre, John's friend.
Elliott Gould
as Oscar, John's neighbour.
Martin Short
as Lou Cannon, John's new boss and a legendary comedian and gameshow host.
Backstrom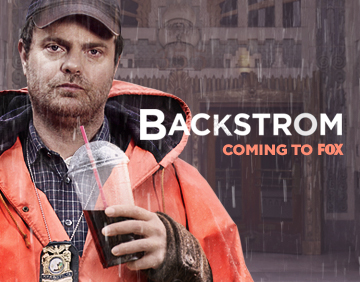 Airing in Spring 2015 in the US. No air date for the UK as yet.
Based on a series of books from Swedish author
Leif G. W. Persson
, and developed by
Bones
creator and executive producer
Hart Hanson
. Apparently the love of Swedish detective drama is still going strong....this one will be the first adaptation of a Swedish book/drama that I will watch, mind you. I loves
Bones
, and Hart Hanson, so this should be good! It sounds like the sort of thing Hanson (
MMMBop
! Still love that song!) does well, oddball detectives and criminologists, brilliantly solving crimes that baffle 'normal' people. Should be great!
Rainn Wilson
as Detective Everett Backstrom.
Genevieve Angelson
as Detective Nicole Gravely, Backstrom's second in command.
Page Kennedy
as Officer Frank Moto, a member of the Special Crimes Unit.
Kristoffer Polaha
as Sgt. Peter Niedermayer, forensic liaison for the unit.
Dennis Haysbert
as Detective John Almond.
Beatrice Rosen
as Nadia Chickikov, a civilian who supports the unit.
Thomas Dekker
as Gregory, Backstrom's decorator and underworld contact.
The Last Man on Earth
Airing in the US sometime in 2015. Once again, no idea about UK yet.
Created by, executive produced by and starring
Will Forte
, as, surprisingly enough, the last man on Earth! Set in 2022, after the population has been wiped out in an unknown event, it follows Forte as he searches the US for any other survivors.
Weird Loners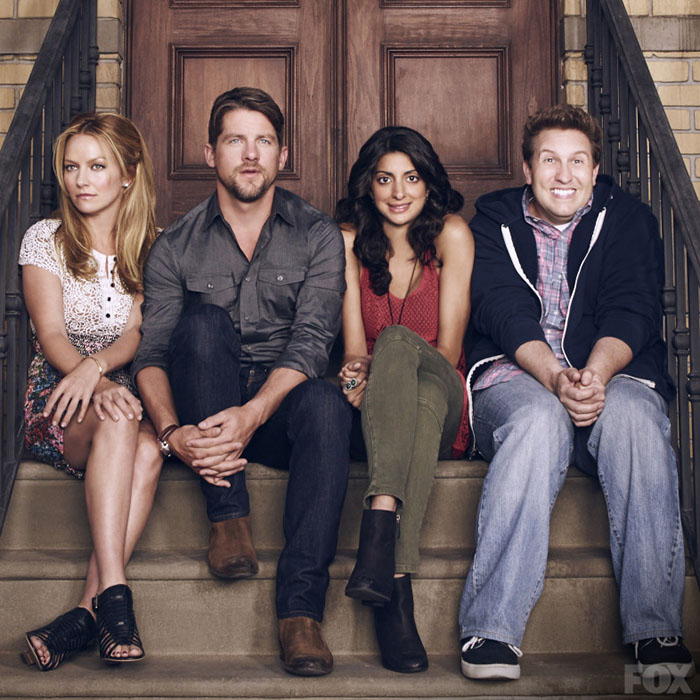 Airing spring 2015 in the US. No date for the UK yet.
Not much info on this yet. According to
IMDB
.....
" Four relationship-phobic people are unexpectedly thrust into one another's lives and form an unlikely bond in a townhouse in Queens, NY." Weird Loners IMDB
Becki Newton
as Caryn Goldfarb, a high strung dental hygienist.
Zachary Knighton
as Stosh Lewandowski, Eric's cousin.
Nate Torrence
as Eric Lewandowski, a toll collector, on his own for the first time.
Meera Rohit Kumbhani
as Zara Sandhu, a free spirited artist.
Gotham
Does this really need any introduction?? More fodder for us geeks to drool over basically! Follows future
Commissioner Gordon
as a young man, a new recruit to Gotham's police department. Expect to see loads of young incarnations of famous
DC
and Batman characters! Should do well...surprised that
The CW
didn't snap this up, to go alongside their other
DC
gems
Arrow
and
The Flash
.
Ben McKenzie
as
James Gordon
.
Sean Pertwee
as
Alfred Pennyworth
.
Robin Lord Taylor
as
Oswald Cobblepot
.
Zabryna Guevara
as
Sarah Esson
, Captain of the Gotham City Police Department Homicide Squad and Gordon's boss.
Erin Richards
as
Barbara Kean
.
Donal Logue
as
Harvey Bullock
.
Jada Pinkett Smith
as Fish Mooney.
David Mazouz
as
Bruce Wayne
.
Camren Bicondova
as
Selina Kyle
.
Cory Michael Smith
as
Edward Nygma
.
Victoria Cartagena
as
Renee Montoya
.
Andrew Stewart Jones
as
Crispus Allen
.
Red Band Society
Oddly enough, considering the premise, this looks fun! Set in a hospital, the focus is on a group of teens, who, with varying ailments, all live there while being treated. Based on a Catalan drama called
Polseres vermelles
, produced by Amblin and with Steven Spielberg as exectutive producer, this seems to have a pretty good pedigree. It all depends on US audiences' apetite for weekly glimpses into a children's ward....
Octavia Spencer
as Nurse Jackson.
Dave Annable
as Dr Jack McAndrew.
Griffin Gluck
as Charlie.
Nolan Sotillo
as Jordi Palacios.
Charlie Rowe
as Leo Roth.
Astro
as Dash Hosney.
Zoe Levin
as Kara Souders.
Ciara Bravo
as Emma Chota.
Rebecca Rittenhouse
as Nurse Brittany Dobler.
Empire
Not too much info about this one either. Its a hip hop musical family drama, featuring original and current music. A hip hop
Glee
is what it is in my head now! Created by
Lee Daniels
, and featuring a huge cast with
Terrence Howard
,
Taraji P. Henson
and
Gabourey Sidibe
to name a few!
Be back soon with the last 2 networks!
Thanks for popping by!
Jan
x